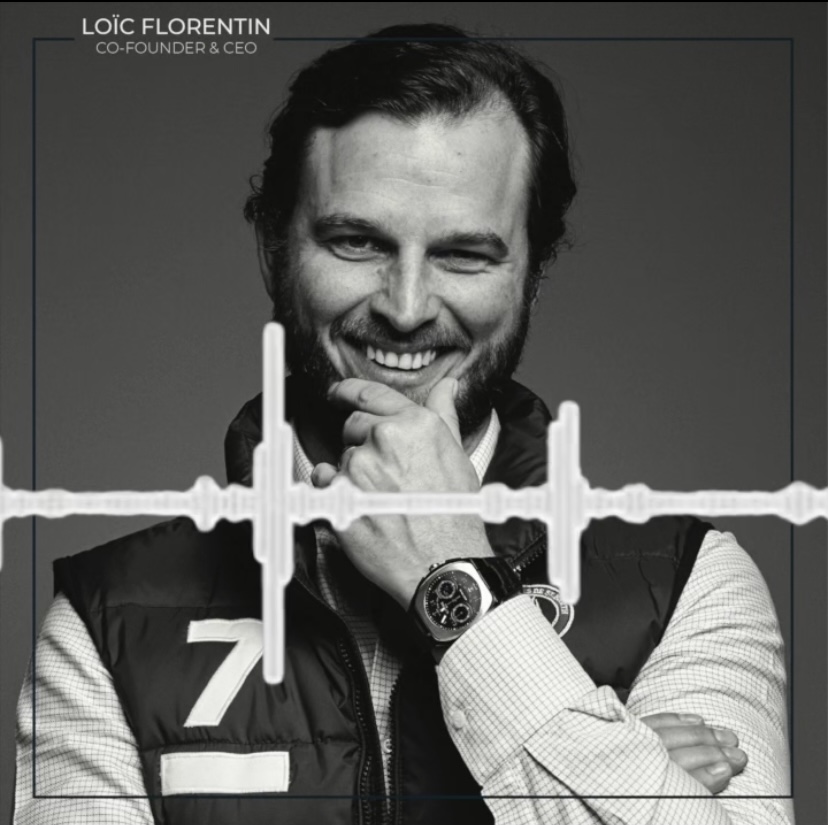 01 Apr

TOURBILLON WATCH PODCAST
Loïc Florentin interviewed by Tourbillon Watch
April 1st, 2021
Loïc Florentin, our CEO and co-founder was interviewed by the genuine online media focusing on independent watchmakers Tourbillon Watch. This podcast brings us back to the origins of Le Rhöne and its founders' passion, explores the brand's strategy and futur challenges, and carries us beyond the product to better understand our true aspirations.
Click here to listen to the full podcast (French)
For English, please find bellow the podcast's summary:
French-Danish Loïc Florentin created Le Rhöne in 2013 with its childhood friend Timo Rajakoski. A one-of-a-kind friendship that started when they were only 13 years old, on the benches of their school in Caracas, Venezuela. Loïc discovered there watchmaking and started collecting watches at the age of 19. He found himself a fascination for micromechanics "I was always intrigued about how we can create beautiful things in such a small dial". After graduating from a Business School and working for industrial groups, he started his career in watchmaking at LVMH for Tag Heuer.
It is in 2012, that Loïc asked Timo, working at that time as a private banker and also passionate about watches, to join him into a crazy adventure. They both had this inner sparkle that wanted to create something that represented them, and most of all authentic: a product 100% manufactured in Switzerland – the only thing disturbing them in watchmaking being this vague notion of "Swiss Made" extensively used.
One day in Geneva, staring in front of the river the Rhône, Loïc and Timo decided to name their brand after this river as a true homage to Swiss watchmaking. As a matter of fact, the origins of Swiss watchmaking date back to the 16th century where cabinotiers scattered along the shores of the Rhône, using the driving force of the water mills to carry out their watchmaking operations. To make it personal, the two friends added to the name an umlaut on the "o" to represent their link as a distinctive symbol, and it became Le Rhöne.
Tourbillon Watch takes then a look into the particular design of the timepieces. In front of his blank page, Loïc had two main thoughts: to start with a round dial – the hands turning in a natural round movement and this dial's shape being the world's bestseller – and to add a barrel shape for the bezel as a special touch to represent the vintage watch of tomorrow. The first Le Rhöne timepiece, the Röad Racer chronograph, was inspired by the vintage American cars. The case contains authentic fragments of a first-generation Camaro motor, and other special details can be spotted as on the horn. The watch was also inspired by bicompax chronograph, giving a space to the dial and a vintage aspect.
The brand's strategy and futur challenges were the next questionings of Tourbillon Watch.
First of all, regarding Le Rhöne distribution network, Loïc explains that his first strategy was to be present in the best points of sales in the world for the brand's visibility and in order to reassure in a way its clients. But with time, knowing the brand's niche position and the market evolutions, even during this global pandemic, Loïc and its team saw that importance of creating a unique and stronger link with their final clients. Le Rhöne creates today, next to its usual distribution network, another way of selling that is focusing on human relationships. Through events in small committee, Loïc wants to create a unique experience and gather people that will later on feel part of Le Rhöne family. The best feeling that Loïc remembers is the satisfaction of seeing different people gathered in a same room, as Friends of the brand or clients, and each event being in a complete osmose. Tourbilllon Watch points out this notion of humanity that is very much present in the brand's aspirations. Loïc explains the meaning of the slogan "Human Tempö": "There is a rhythm in our life and in each industry such as watchmaking, finance, gastronomy and so on: at the end it is always about humanity". Le Rhöne works with several renowned suppliers, all based in Switzerland, and decided to highlight their expertise by talking about them through a new blockchain traceability system on the manufacturing part. Le Rhöne, beyond the product, is a human adventure!
Furthermore, Loïc shares the brand's future challenges, that are among others to increase its worldwide presence through new unique experiences, reinforce the human resources and constantly improve the products. In this direction, Le Rhöne is now developing new 41 mm watches with interchangeability system for bracelet and works on new materials.
After exploring the brand's DNA and perspectives, Loïc gives his tips to young people interested in watchmaking: exploring the brand's vision and history by visiting stores and fair trades, talking to watchmakers to truly understand the technical part and dig into niche brands to get some inside information not always communicated by big groups.
And what about some advice to the young Loïc? To let his creativity run free!
Tourbillon Watch leaves Loïc on a final call: the watch of tomorrow through his eyes. For Le Rhöne co-founder and CEO, the watch of tomorrow will probably be mechanical, always coming back to its historical aspects, but most of all, the Le Rhöne watch of tomorrow will correspond to the feeling of the brand at that exact time.