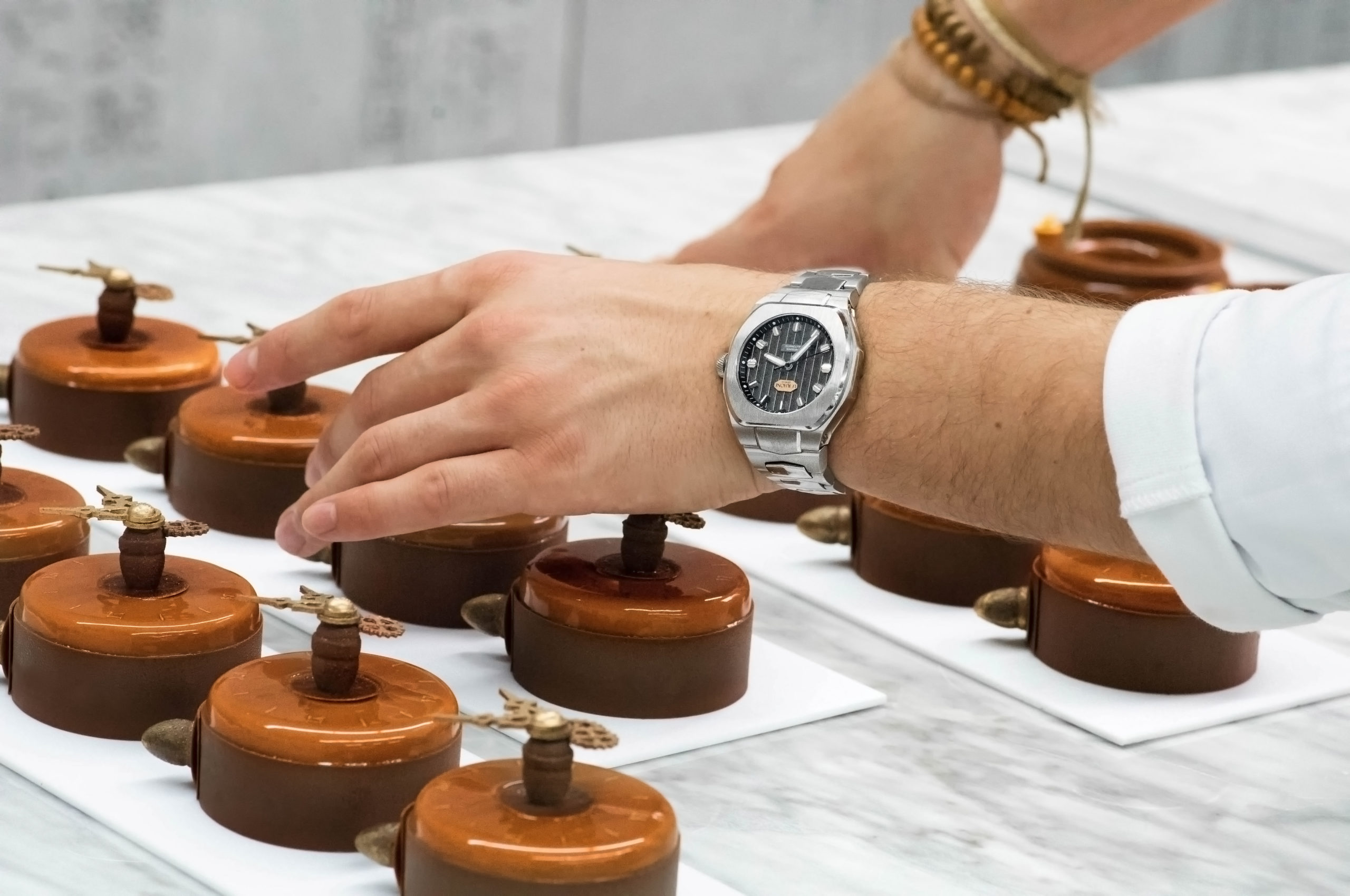 15 Dec

A PASTRY CHEF AND HIS HEDÖNIA ON NETFLIX
A PASTRY CHEF AND HIS HEDÖNIA ON NETFLIX®
December 15th 2021,
World-renowned French pastry chef and chocolate artist Amaury Guichon just launched his TV show on Netflix®, School of Chocolate! The series brings together 8 chefs competing to become the best in class under his expert eye. After founding his own pastry school The Pastry Academy in Las Vegas, Amaury conquers the big screens an Hedönia on the wrist, spreading his creations around the world: some pieces of art to savor endlessly.
High Watchmaking and luxury bespoke pastry both demand an unprecedented know-how, constant innovation, precision, and an outstanding level of creativity, delighting hedonists. For Amaury, time management is key to elaborating artistic chocolate creations and teaching his apprentices. The three-hand automatic Hedönia adorning his wrist is Le Rhöne ideal of simplicity and sophistication. Its pure design gives space for unlimited imagination. 
Watch now School of Chocolate on Netflix® and discover Amaury's timepiece.